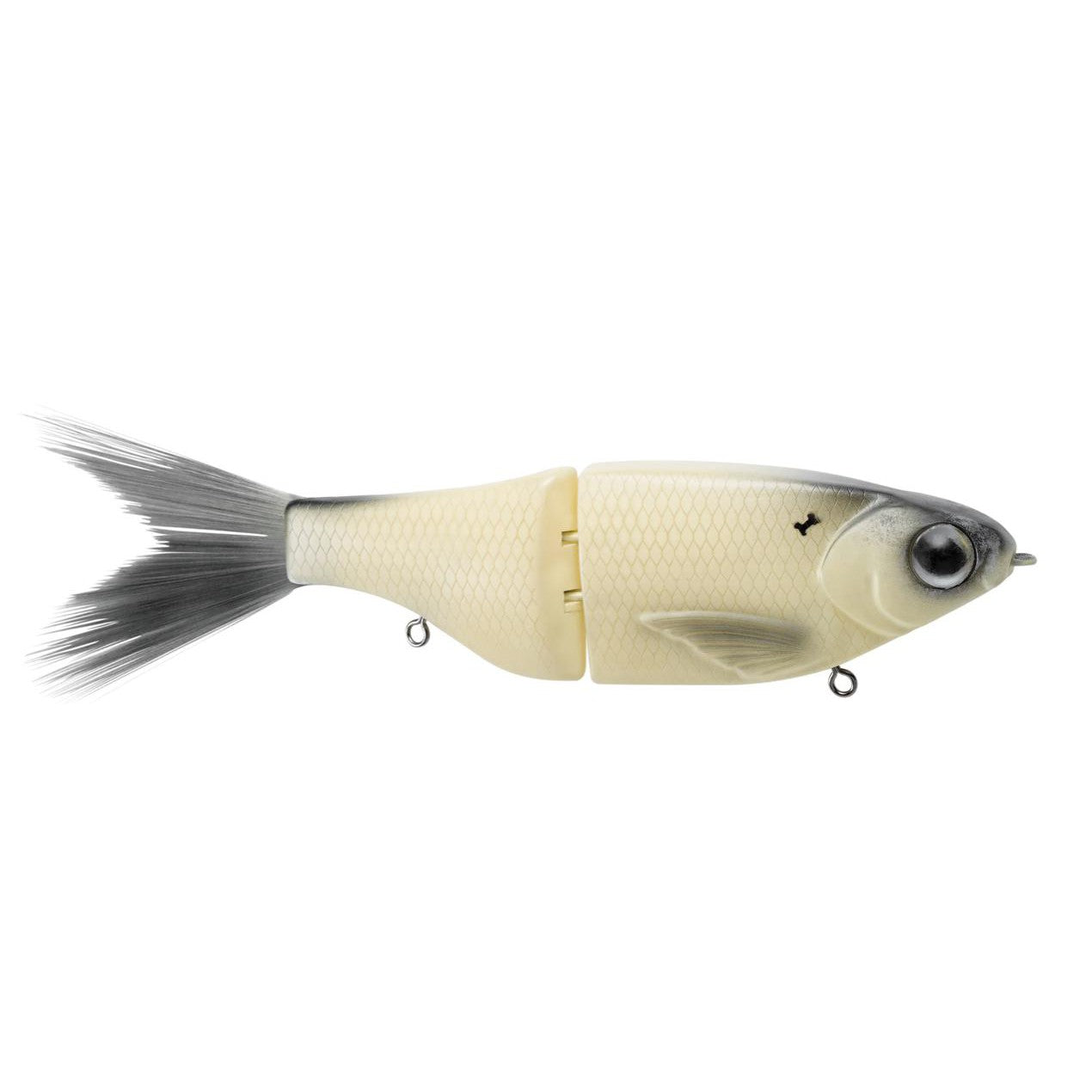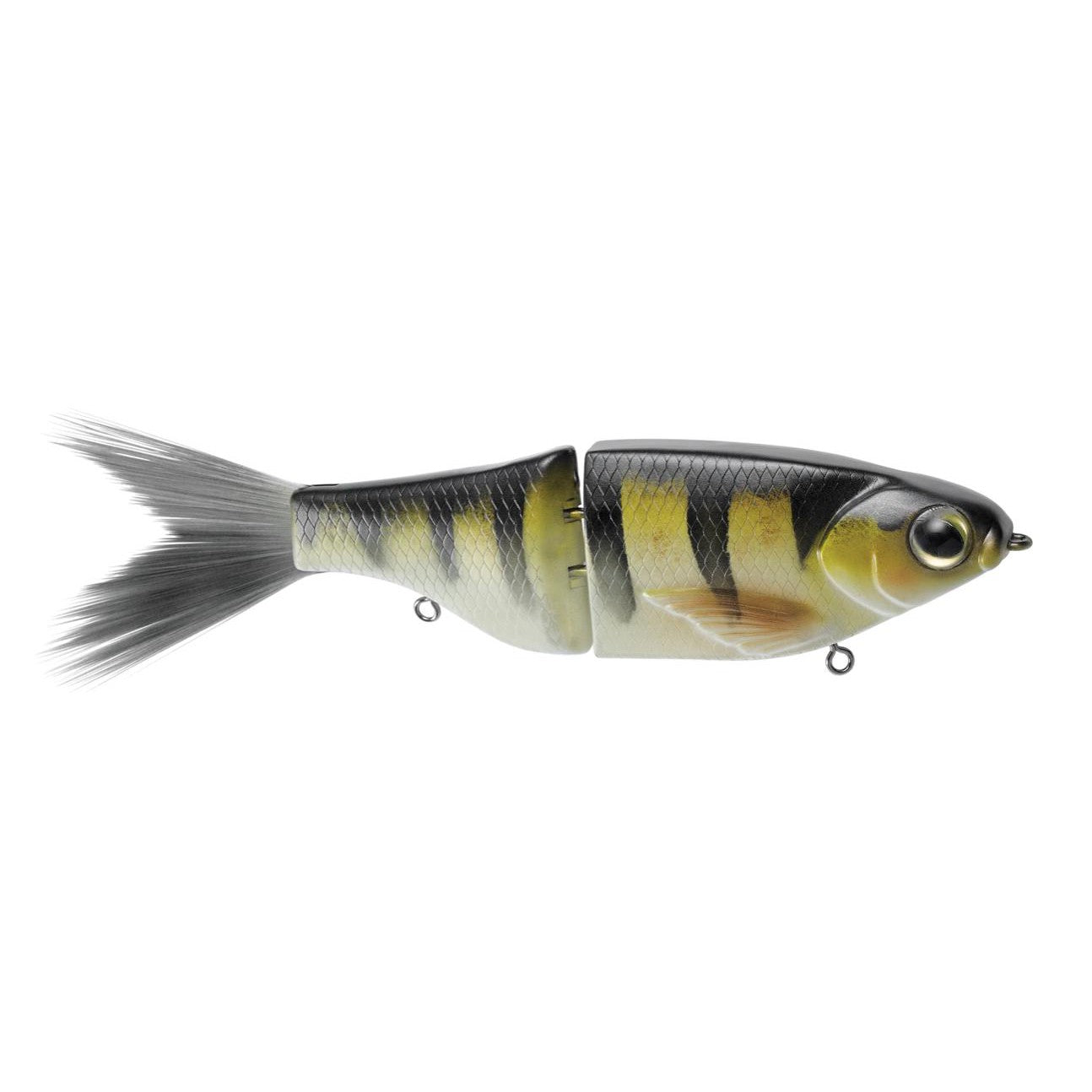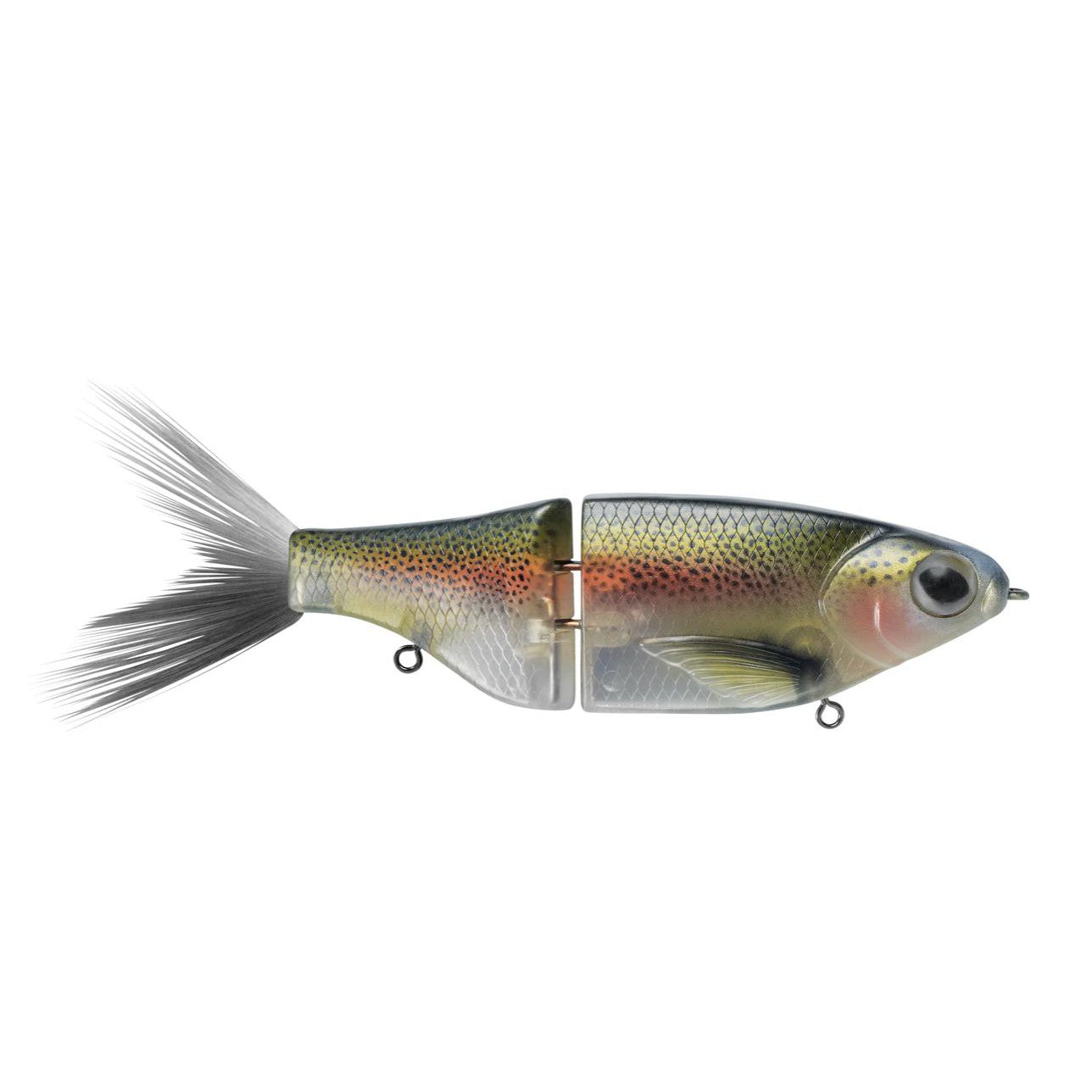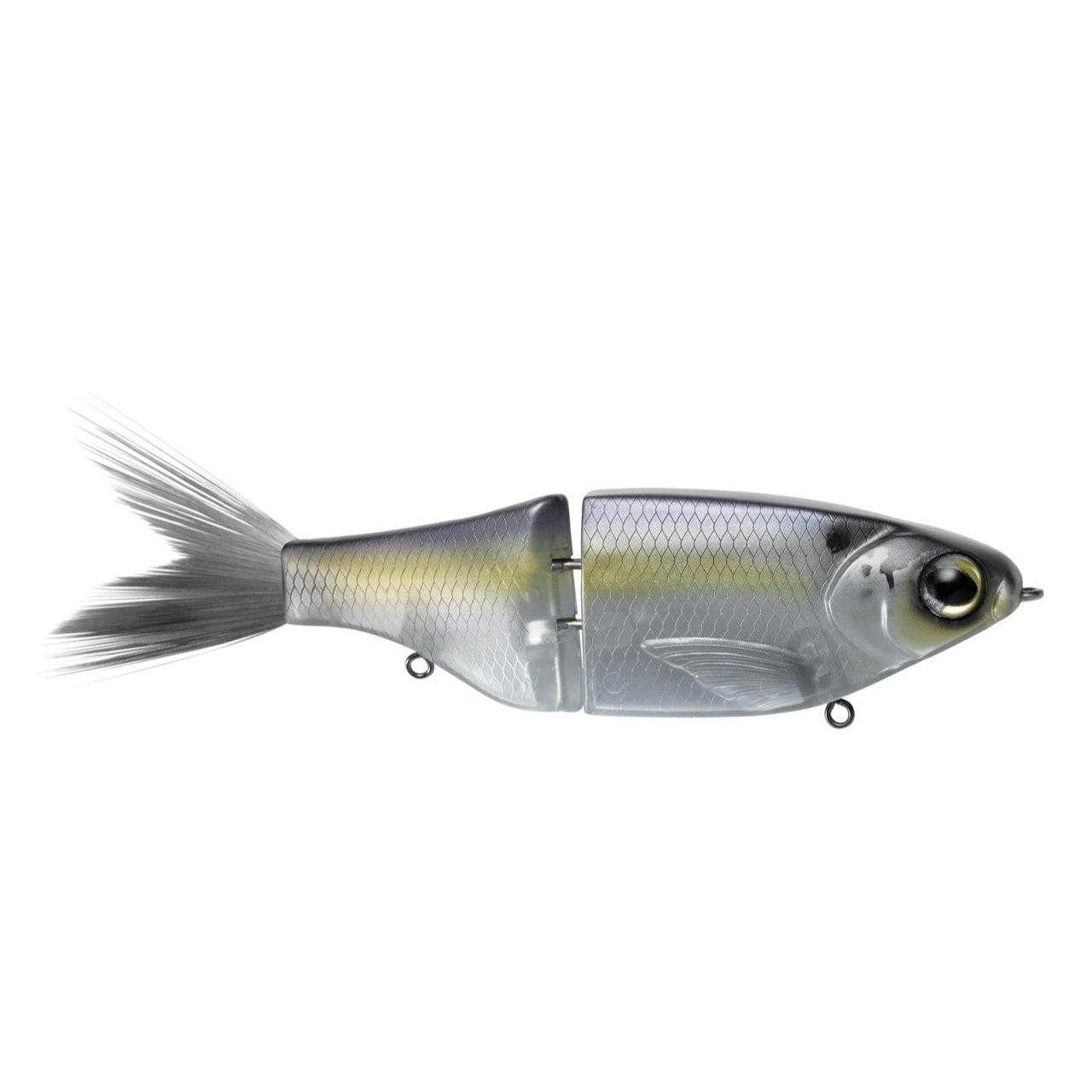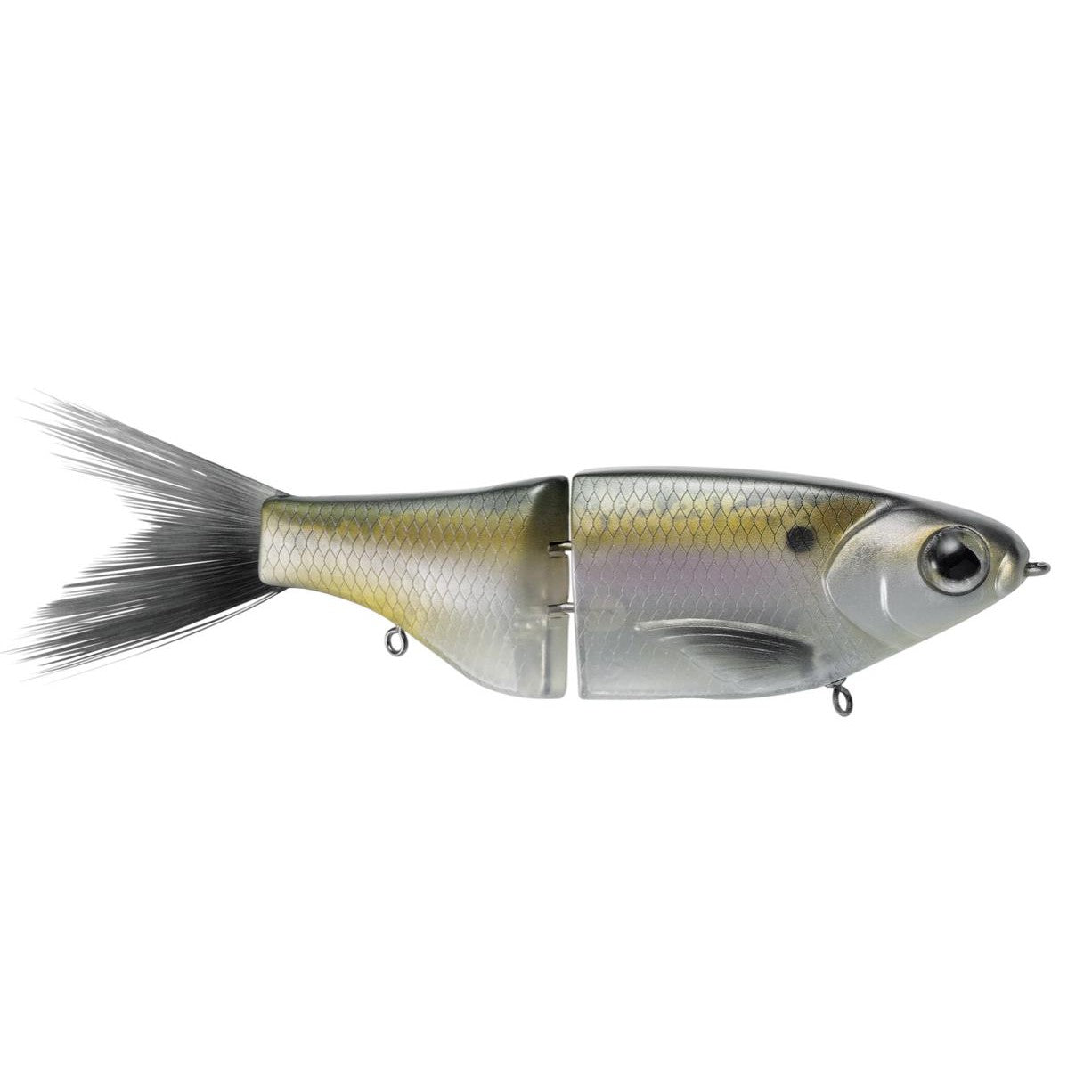 Spro KGB Series Chad Shad Swimbait
In stock
Pickup available at Retail Location
Usually ready in 4 hours
Spro KGB Series Chad Shad Swimbait
Bone
Retail Location
Pickup available, usually ready in 4 hours
22941 Soledad Canyon Road
Santa Clarita CA 91350
United States
The Spro KGB Chad Shad Swimbait is one of the great advances in fishing over the past several years is the development of glide baits. These oversized, single-jointed, hard-bodied fish imitators were created to mimic trout in California lakes but have morphed into replicating large bass prey across the country. The KGB Chad Shad 180 can resemble virtually any baitfish that bass feed on, such as trout, shad, perch, and other types of fish.
The Glide Bait designed by SPRO and KGB Swimbaits has been perfected with experience. Kevin Brightwell, the designer of KGB Swimbaits, has greatly enjoyed the partnership with SPRO. "It's been a wonderful experience. It's all been very natural with nothing forced, and we've been able to take a proven bait and make something new and fresh based off of that. It all started when I was sourcing hooks and they recognized who I was. After talking about glide baits and some fishing, they asked if I'd like to partner with them. Since then it's been an awesome partnership."
Brightwell thinks the KGB Chad Shad 180 will find a home in tackle boxes of anglers at every experience level. "The Chad Shad is one of the most popular baits in my lineup. It's versatile enough that a beginner can garner results, or a seasoned pro can use it for that big kicker fish to finish out their limit. It delivers the performance of a hand-crafted, fine-tuned bait at an affordable price."
The new SPRO Glide Bait will be offered in five colors to imitate the food supply in natural color schemes like silver, gray, white, and multi-colors. At 180mm in length and 2.4oz in weight, this glide bait isn't too much for the beginner angler yet still provides the seasoned fisherman with everything needed in a lure. Gamakatsu treble hooks ensure the catch when the time comes. Use the SPRO Glide Bait as your ace up the sleeve when it's time to weigh in a big bag!
Features:
180mm length - approximately 7"
4oz
Slow sink ROF 3-4
2 Gamakatsu #1 treble hooks
MSRP: $59.99
Chop Chop
The bait has a great chopping motion and a great guild haven't had any Luke with it yet but haven't used it much either. I'm seems al little heavy than advertised had to go to a stiffer rod to throw it but other than that will keep using it till I get one.
Chad shad
This bait is awesome with quick delivery and good customer service that you tackle express you guys have quality stuff
Spro KGB Series Chad Shad Swimbait