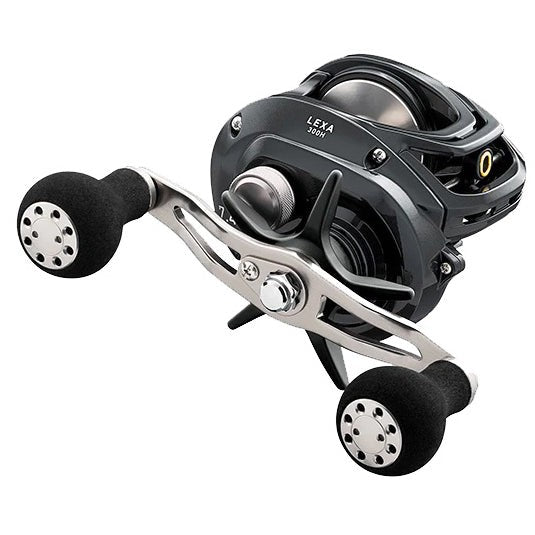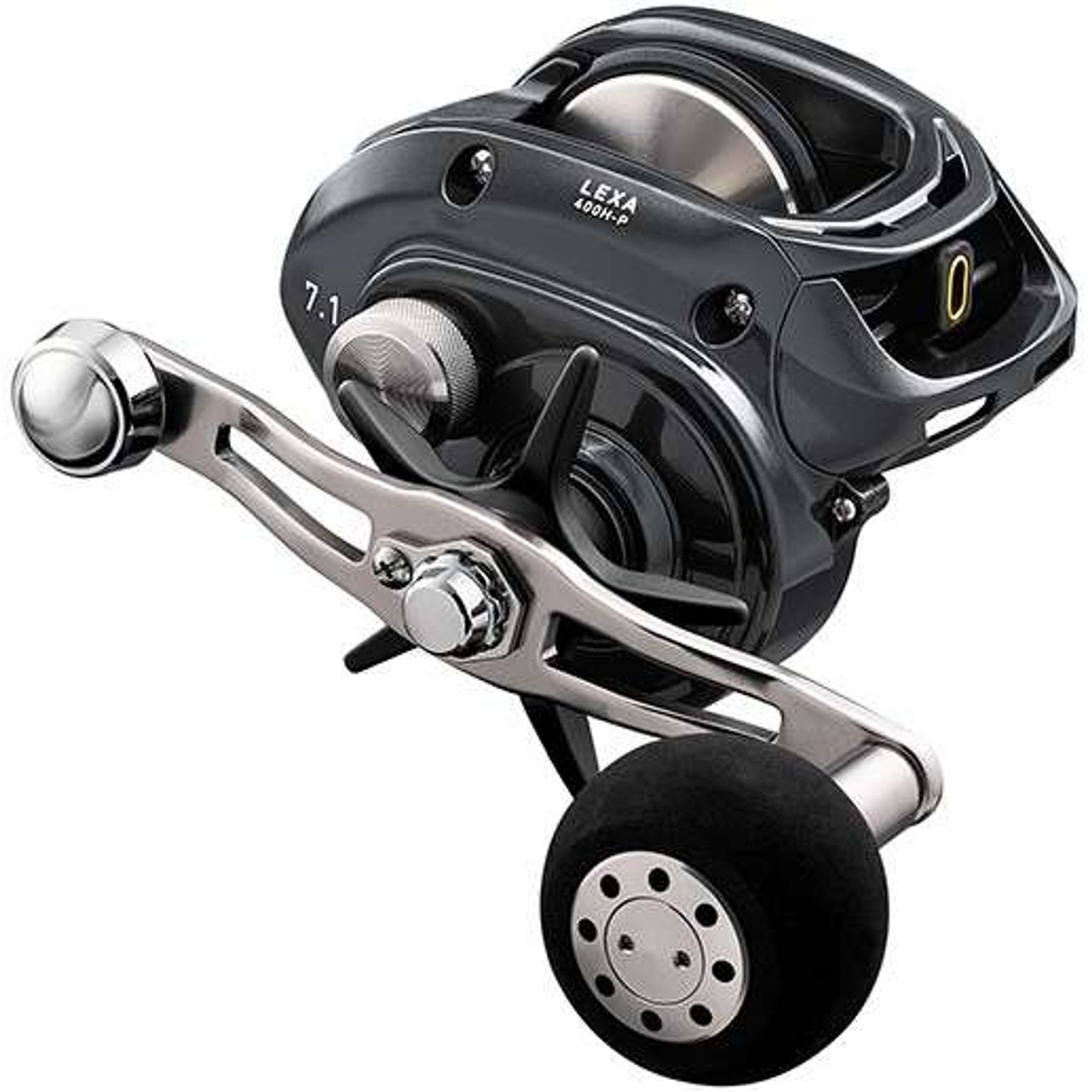 Daiwa Lexa Casting Reels
Only 1 unit left
Pickup available at Retail Location
Usually ready in 4 hours
Daiwa Lexa Casting Reels
LX 300
Retail Location
Pickup available, usually ready in 4 hours
22941 Soledad Canyon Road
Santa Clarita CA 91350
United States
Introducing the 2023 Daiwa Lexa Casting Reels: Redefining Precision and Performance in Fishing Gear
Experience fishing like never before with the revolutionary New Lexa. Crafted with an array of cutting-edge features, this fishing reel is designed to elevate your angling game and bring unparalleled comfort and control to your fishing experience.
EVA KNOB: Enhanced Comfort, Optimal Contact Say goodbye to discomfort and slippery grips. The New Lexa boasts an innovative EVA knob that takes angler comfort and contact to a whole new level. Whether you're battling the elements or reeling in your prized catch, the EVA knobs ensure a secure grip and maximum control even in wet conditions. Your connection with the reel has never been more solid, allowing you to focus on the thrill of the catch.
MAGFORCE: Precision Casting at Your Fingertips Prepare to be amazed by the advanced Magforce magnetic cast control system, a hallmark of Daiwa innovation. The New Lexa introduces Daiwa's first iteration of this legendary system, which empowers you to take charge of your cast like never before. With a simple twist of the magnetic control dial, you can effortlessly slow down the rotational speed of the spool, ensuring pinpoint accuracy and reducing the risk of backlash. Say goodbye to frustrating tangles and hello to precise, effortless casting.
SWEPT HANDLE: Unleash Your Power, Minimize Wobble Daiwa's exclusive Swept Handle technology is a game-changer in reel design. By strategically positioning the handle closer to the rod's centerline, the New Lexa minimizes rod and reel wobble during retrieval. This means you'll experience less wasted energy and a more powerful retrieve, allowing you to exert your strength where it truly matters. The Swept Handle is your key to a smoother, more efficient angling experience.
UTD DRAG: Unprecedented Drag Power and Consistency Elevate your battles with the Ultimate Tournament Drag (UTD) system. The New Lexa incorporates impregnated carbon drag discs, specially treated with Daiwa's proprietary DSG505 grease, resulting in a dramatic increase in effective drag power compared to conventional systems. Not only does this provide you with the strength needed to conquer formidable opponents, but it also ensures a smooth and steady drag that minimizes start-up resistance. The result? Unwavering control and confidence when you need it most.
Elevate your angling prowess and embrace the future of fishing with the New Lexa. With its unmatched combination of comfort, control, and cutting-edge technology, this reel is a game-changer that will redefine the way you fish. Dominate the waters and experience angling at its finest with the New Lexa by your side.
| MODEL | BEARINGS | GEAR RATIO | LINE PER CRANK (IN) | WEIGHT (OZ) | MONO CAPACITY | J BRAID CAPACITY | DRAG MAX | PRICE |
| --- | --- | --- | --- | --- | --- | --- | --- | --- |
| LX400 | 6(2CRBB) + 1 | 6.3 : 1 | 33.4" | 16.9 | 17/245, 20/190 | 40/300, 65/200 | 25 | $279.99 |
| LX400L | 6(2CRBB) + 1 | 6.3 : 1 | 33.4" | 16.4 | 17/245, 20/190 | 40/300, 65/200 | 25 | $279.99 |
| LX400H-P | 6(2CRBB) + 1 | 7.1 : 1 | 37.7" | 16.4 | 17/245, 20/190 | 40/300, 65/200 | 25 | $279.99 |
| LX400HL-P | 6(2CRBB) + 1 | 7.1 : 1 | 37.7" | 16.9 | 17/245, 20/190 | 40/300, 65/200 | 25 | $279.99 |
| LX400P-P | 6(2CRBB) + 1 | 5.1 : 1 | 27.1" | 16.9 | 17/245, 20/190 | 40/300, 65/200 | 25 | $279.99 |
| LX300 | 6(2CRBB) + 1 | 6.3 : 1 | 28.8" | 11.5 | 12/240, 14/190, 20/120 | 30/240, 40/180 | 22 | $219.99 |
| LX300H | 6(2CRBB) + 1 | 7.1 : 1 | 32.4" | 11.5 | 12/240, 14/190, 20/120 | 30/240, 40/180 | 22 | $219.99 |
| LX300H-P | 6(2CRBB) + 1 | 7.1 : 1 | 32.4" | 11.5 | 12/240, 14/190, 20/120 | 30/240, 40/180 | 22 | $219.99 |
| LX300HL-P | 6(2CRBB) + 1 | 7.1 : 1 | 32.4" | 12.1 | 12/240, 14/190, 20/120 | 30/240, 40/180 | 22 | $219.99 |