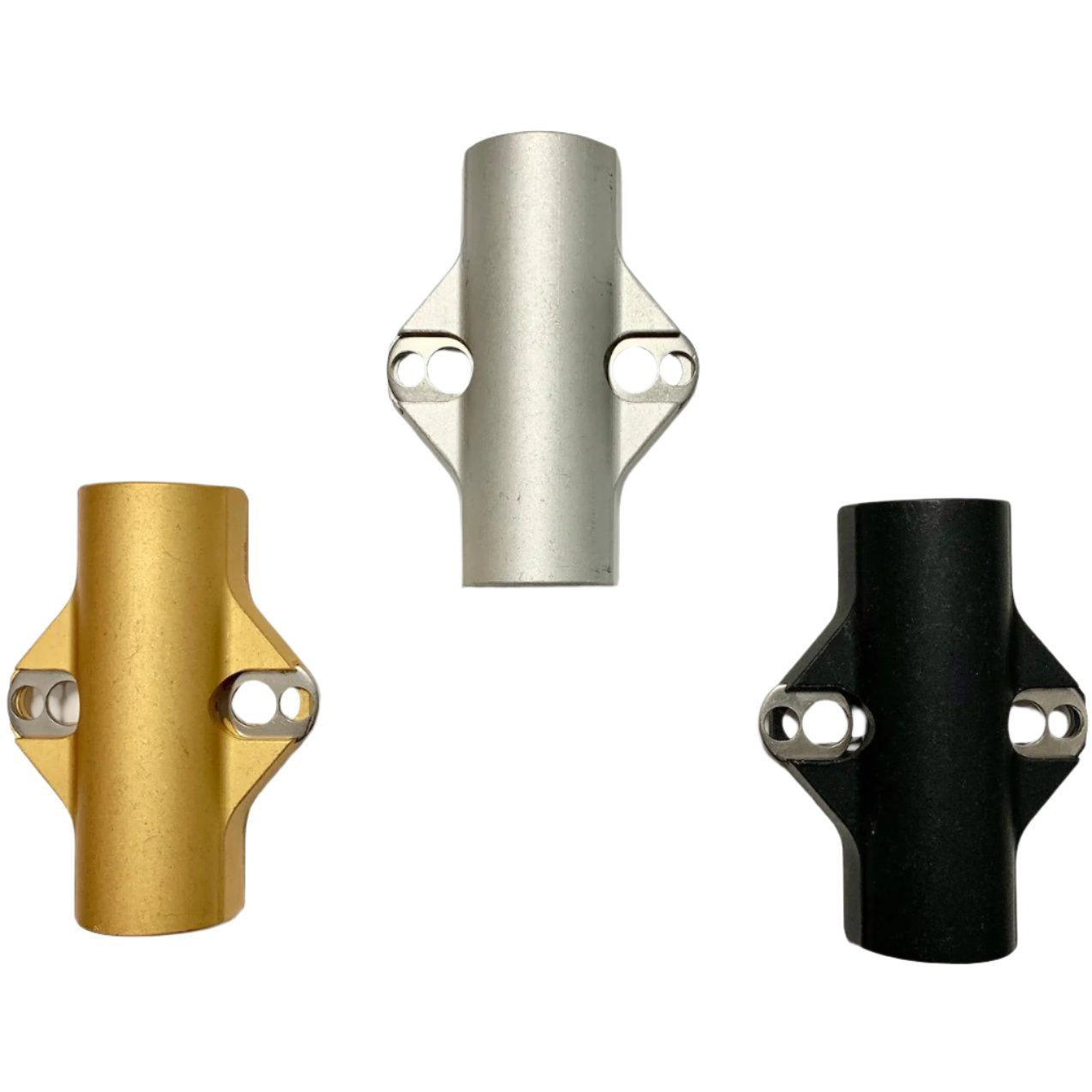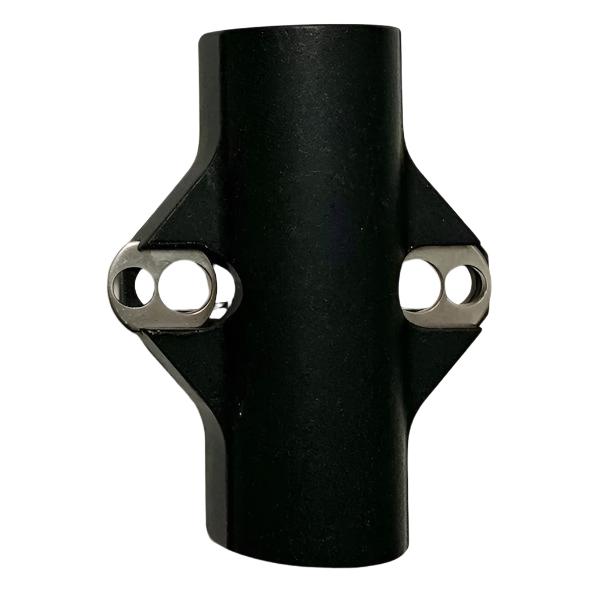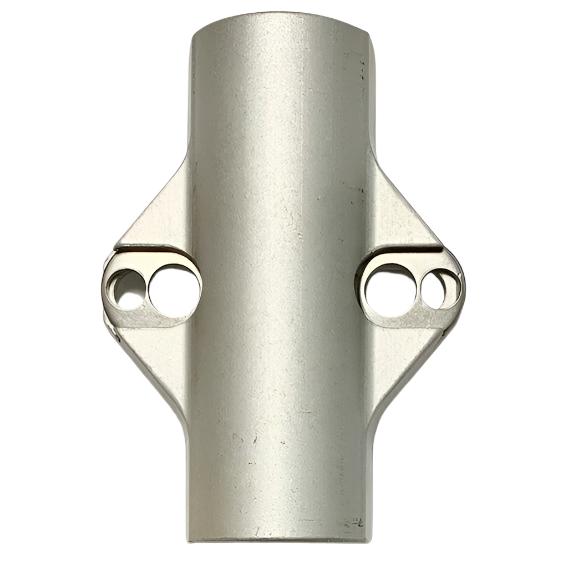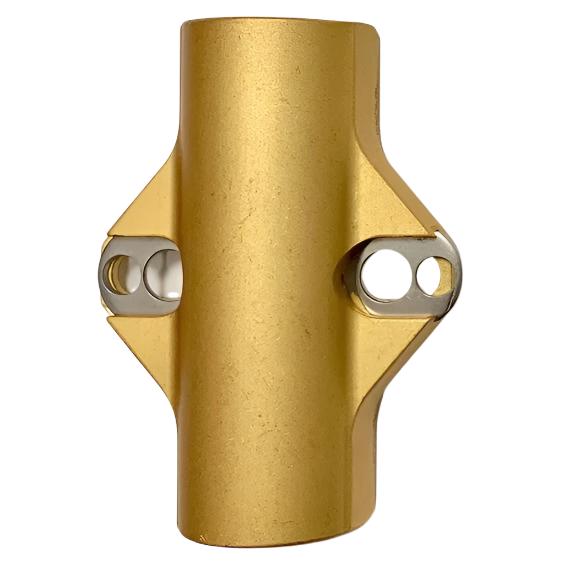 Cork Puppy Reel Clamps
Only 2 units left
Pickup available at Retail Location
Usually ready in 4 hours
Cork Puppy Reel Clamps
25mm Black
Retail Location
Pickup available, usually ready in 4 hours
22941 Soledad Canyon Road
Santa Clarita CA 91350
United States
The Cork Puppy Reel Clamps are designed to cater our west coast fishery being the use of longer rods with deck hand style grips, that have no reel seats are very common for jig fisherman and those looking for long casts. The deckhand rods allow the fisherman to mount the reel using a rod clamp in a more custom, more comfortable and balanced position, again aiding in longer casts. One drawback of this type of handle/grip is that the reel clamp tends to dig into the cork over time. Applying that clamp's pressure over a larger area reduces the grind on the cork and allows for a more secure mount.
The Cork Puppy solves the mounting problem quite well. They fit the majority of rods, and reels made. If your intent is to mount a reel (that has a rod clamp) to a deckhand rod, this product just might be a necessity. There are three sizes, measured by the rod's diameter in the area you intend to mount the reel. It's made of machined 6061-T6 aluminum with type II anodizing.
Sizes: 25mm, 28mm, 31mm
Colors: Silver, Gold, Black 
Benefits
Locks reel in place
Won't twist or turn
Wont crush blank
Low profile for comfort 
Here are some questions and answers we found on www.bdoutdoors.com that might help you determine what clamp is best for your rod.
Hi guys, been fishing since I was a kid and and have been getting more serious about it recently. At least to the tune of retiring my cheap gear and picking up some decent equipment.
So I recently picked up 2 Californian Tri-Helix deck hand wrap rods. One of them is the 25-60 lb and the other is the 15 - 40 lb. I want to use a Cork Puppy or something other than the stock reel clamps. How do I determine which Cork Puppy to order? There are 3 sizes, and I don't have any calipers to get an accurate measurement. Do any of you know which size puppy I need to buy?

And just to toss it out there, I am putting a PENN JigMaster on the 25-60 lb rod and a Daiwa 40 on the lighter weight rod.

Thanks in advance.
A1.  Take a piece of string, go around the circumference of the butt where you want to set the reel, mark it where it meets, measure the length, divide by 3.14 for the diameter.

They have some adjustment to them.
A2. After you get your measurement multiply it by 25.4 to convert it to mm's.
A3.   Typically a 10 to 25# rated rod is a 25mm, 15-30 to about 30-60 are 28mm and your big jig rods like a 90 or 100j or Ulua or baby Ulua are the 31 mm size.

I'd guess a 28mm for both.
A4.  My 875h has a 25, 800xh a 28, and my 90j has a 31. All are strait corktape with no x rap. They work best when they hug the sides as well
Rod clamp
Great set up for cork grip rods.
Just don't try to order from Tacklexpre.com (fake site identified)
Cork puppy
Fits perfectly on a my ulua rod paired with my Tranx 500. The cork puppy has a lower profile than traditional rod clamps that looks and feels better when casting. Safe your blank and get one.
Great tool
I bought two of these, one for a live bait rod and the other for my Surface Iron Rod. Both went on fine. I did have to get the right length screws, but for the comfort and rod care, I very happy
Cork puppy
The medium cork puppy fits well on my 690J. The large cork puppy fits my 90J and T100. Good quality product. Fast delivery by Tackle Express